NRIs have a lot of options with regards to opening a bank account in India. NRIs/OCIs can open the following types of accounts in the Indian banks:
Rupee Accounts:
Non-Resident (Ordinary) Account – NRO.
Non-Resident (External) Rupee Account – NRE.
Foreign Currency Accounts:
Non-Resident (Foreign Currency) Account – FCNR
Here is an infographic showing the comparison between the features/offerings of these NRI bank accounts.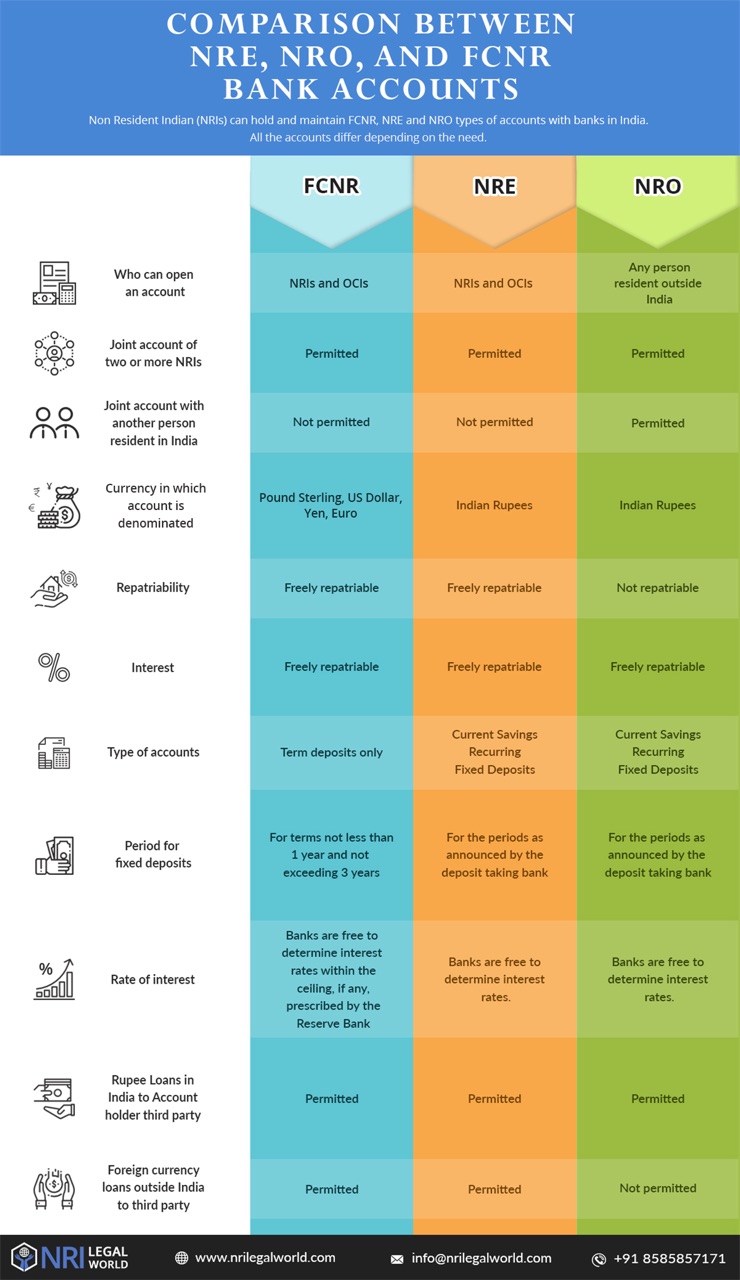 If you are an NRI and have any query related to NRE, NRO or FCNR bank accounts, feel free to get in touch with us at NRI Legal World today! We can help you with all your financial and tax matters.